Training Programs
The Office of International Engagement (OIE) is proud to offer specialized training opportunities to faculty, staff, and guests of Illinois State University to help expand their professional skillsets and their understanding of internationalization and culture.
OIE personnel work closely with academic units and staff members from across the university who are recognized as experts or authorities in their respective fields to craft exceptional education and training experiences. Programs range in duration from week-long seminars to full semester programs to serve a variety of professional needs.
Management Development International (MDI)
Training Programs in English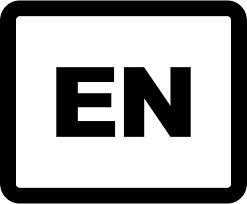 Management Development International (MDI) within the Office of International Engagement specializes in short-term training for participants from the public, private and non-governmental sectors. Such programs have been delivered to thousands of participants from Africa, Asia, the Caribbean and Eastern Europe with a diverse range of interests and backgrounds.
MDI is the focal point for development management training seminars at Illinois State University. Founded in 2002, MDI provides participants with the necessary knowledge and skills to succeed in a challenging and continuously changing world. MDI program objectives are:
To provide state-of-the-art training geared to the special considerations of working professionals from public, nonprofit, and private organizations;
To deliver knowledge on contemporary theory and the practice of management development;
To utilize practitioner experience to establish the application of theory to public, nonprofit, and private sector practice.
The quality of MDI programs is the product of outstanding instructors and the resources of a world-class university. Instructors who teach in MDI programs combine research-based knowledge with practical application and international experience. MDI draws on full-time faculty from various colleges of the University and outside practitioners in relevant fields to provide a wide range of training programs and consulting services. The use of dynamic, interactive instructional methods; including seminars, hands-on practice sessions, computer applications, case studies, development of action plans, and field trips make MDI programs innovative, pragmatic, job relevant and intellectually stimulating.
MDI Professional Development Programs are geared to provide participants with the necessary knowledge and skills to succeed in a challenging and continuously changing (global) environment. MDI offers several professional certificate programs, advanced professional certificates, and diploma programs. In addition, MDI offers custom-designed training programs, on demand, in a variety of development management fields.
MDI has introduced intensive online professional training programs for individuals and organizations who don't have the time and/or the opportunity to travel to attend our seminars face-to-face.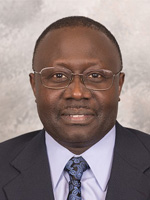 Dr. Abdourahmane Thiam
Associate Director, MDI
Office: Williams Hall 023D

Programmes de Formation en Français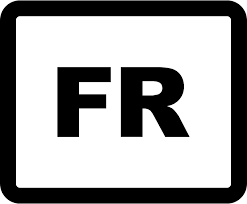 Management Development International (MDI) au sein du Bureau de l'Engagement International (Office of International Engagement) se spécialise dans les formations de courte durée à l'intention de participants des secteurs publics, privés et d'organisations non-gouvernementales. Des programmes du genre ont été dispensés à des milliers de participants venant d'Afrique, d'Asie, des Caraïbes et de l'Europe de l'Est ayant une large gamme d'intérêts et d'horizons.
MDI est le point focal des séminaires de formation en gestion du développement à l'Illinois State University. Fondée en 2002, MDI fournit aux participants les connaissances et les compétences nécessaires pour réussir dans un monde stimulant et en constante évolution. Les objectifs du programme MDI sont :
Offrir une formation de pointe tournée vers les besoins spécifiques des professionnels des organisations publiques, privées et non-gouvernementales;
Transmettre les connaissances sur la théorie actuelle et la pratique en management du développement;
Faire usage du savoir-faire d'experts en vue de rendre possible l'application de la théorie à la pratique dans les secteurs publics, privés et les organisations non-gouvernementales.
La qualité des programmes MDI est le produit d'instructeurs exceptionnels et des ressources d'une université de classe mondiale. Les instructeurs qui enseignent dans les programmes MDI combinent des connaissances fondées sur la recherche avec une application pratique et une expérience internationale. MDI fait appel à des professeurs à temps plein de divers facultés de l'Université et à des praticiens extérieurs dans des domaines pertinents pour fournir un large éventail de programmes de formation et de services de conseil. L'utilisation de méthodes pédagogiques dynamiques et interactives; y compris des séminaires, des séances pratiques, des applications informatiques, des études de cas, l'élaboration de plans d'action et des visites sur le terrain rendent les programmes MDI innovants, pragmatiques, pertinents et intellectuellement stimulants. Les programmes de développement professionnel de MDI sont conçus pour fournir aux participants les connaissances et les compétences nécessaires pour réussir dans un environnement (mondial) stimulant et en constante évolution. MDI propose plusieurs programmes de certificats professionnels, des certificats professionnels avancés et des programmes menant à un diplôme. De plus, MDI offre des programmes de formation sur mesure, sur demande, dans une variété de domaines de gestion du développement.
MDI a mis en place des programmes de formation professionnelle en ligne intensifs pour les individus et les organisations qui n'ont pas le temps et/ou l'opportunité de voyager pour assister à nos séminaires en présentiel.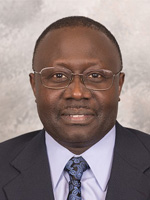 Dr. Abdourahmane Thiam
Directeur Associé, MDI
Bureau: Williams Hall 023D